A Defy Ventures Entrepreneur-­in-­Training celebrates winning a business pitch competition.
A Better Bay Area
Giving begins in the place we call home. We support Bay Area nonprofits in their efforts to create pathways to opportunity for low­-income and underserved communities.
Youth Employment
In a region where both jobs and income inequality are growing faster than anywhere in the country, employment with career pathways is key to ensuring everyone has equal access to opportunity. We support local job training programs like Year Up and JobTrain working to develop both soft skills and work-­ready skills for low-income and underserved youth.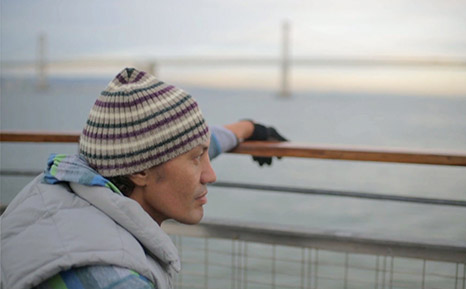 Homelessness
Housing in the Bay Area is among the most expensive in the country. Many people are forced to choose between paying rent and affording basic necessities. We invest in organizations like Hamilton Family Center and HandUp to disrupt entrenched cycles of homelessness in the Bay Area through innovative prevention, rapid rehousing, wrap-­around support, and self­-sufficiency programs.