A UNHCR aid worker assists a refugee woman and her daughter. Image provided by UNHCR/John Warnes.
Refugee Crisis Response
We support organizations that aid refugees and migrants by providing critical access to connectivity, information and education. Learn more about these projects.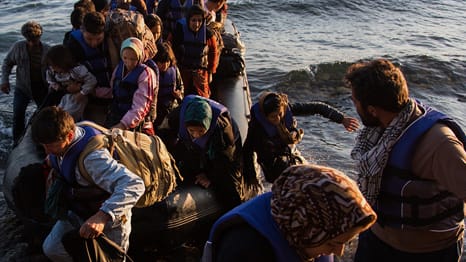 Supporting emergency relief efforts
During humanitarian crises, NGOs need fast, flexible access to money for their emergency operations. In fall 2015, we launched a campaign on Google homepages in 37 countries to help provide this funding. We invited the public to donate to Doctors Without Borders, International Rescue Committee, Save the Children and UNHCR -- with Google.org matching every dollar. In just over 48 hours, the campaign raised €10 million (~$11 million) to deliver essential assistance to people in need, from food, water and shelter, to medical care, security and human rights.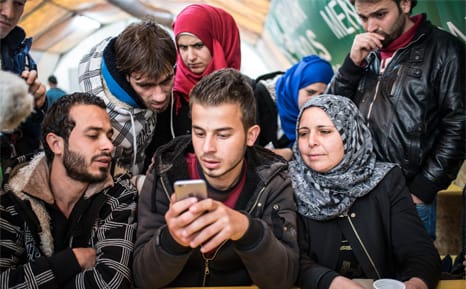 Creating connections to vital information
For many refugees, a connection to the Internet is critical. So we gave NetHope a $900,000 grant to set up wifi and charging kits at key transit points along the refugee route in Europe. Googlers from around the world helped with installation and, so far, more than 300,000 refugees have been able to access NetHope's wifi. We also gave NetHope a $5.3 million grant to launch Project Reconnect, an initiative to equip German NGOs with 25,000 Chromebooks that help refugees learn more about local languages, resources, and job opportunities.
Googlers also helped International Rescue Committee and Mercy Corps build an online, open-source, low-battery information hub to make important logistical information more accessible to refugees in Greece, Italy, Germany and more.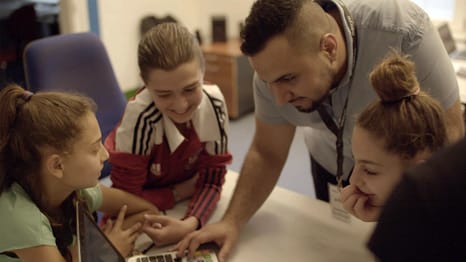 Expanding access to education
More than half of those affected by the current refugee crisis are under the age of 18. By increasing access to education, we can help today's refugee children become tomorrow's active members of society. With a $1 million grant from Google.org, the Clooney Foundation for Justice will develop a new primary school model using digital tools to promote individual learning for refugee children in Lebanon. Kiron has used a $300,000 grant to expand its online and offline higher education programs from Germany to Turkey and Jordan, helping refugees to pursue their degrees. Our support for Libraries Without Borders has provided refugee communities with mobile learning spaces, called Ideas Boxes, that make educational content available on tablets, e-readers and computers, even without an internet connection.